Innovative Transportation Solutions for Your Cargo
For over 25 years, Trancasa has been committed to providing competitive and quality ground transportation solutions to its customers. With six different operative terminals distributed within the United States and Mexico, we have become specialists in door-to-door services. We use the same truck for your cargo to help us avoid any possible transfer errors. With every job, customer service and satisfaction is our top priority. Assigned representatives are always available to provide real-time shipment updates and monitoring. Watch this video to learn more about our integrated services.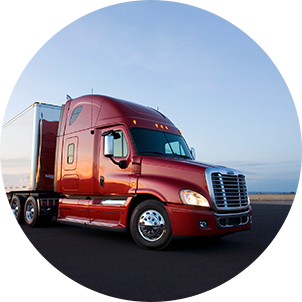 Domestic Freight Forwarding
We offer domestic transport solutions within Mexico and the United States, providing the right equipment, delivery time, and service for your shipment. Get delivery flexibility from our comprehensive range of transit-time options. We provide simplified quoting, routing, consolidation, tracking, and reporting with our state-of-the-art technology. Get better control through shipment tracking, proactive notifications, and proof of delivery. Additional options include:
Dry Van
LTL / Full Truck Load
Temperature Control
Flatbed
Door to Door
Our premium freight forwarding services can stand-alone or be integrated with domestic logistics services and customs brokerage, giving you the convenience of a door-to-door solution. Choose from a variety of options for door-to-door service, including:
Dry Van
LTL / Full Truck Load
Temperature Control
Flatbed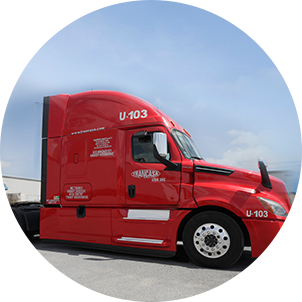 International Freight Forwarding
Together we help you navigate through the complexities of foreign trade. We coordinate all aspects of the process to ensure shipments are handled compliantly and efficiently to meet your supply chain needs. We pride ourselves on our commitment and investment in technology to enhance network efficiency and offer you timely updates and shipment details necessary to run your business. Information is delivered continuously to facilitate and support your supply chain and allow you to react quickly to changes in market demands. We provide coverage throughout the United States, Mexico, and Canada with the following options:
Dry Van
LTL / Full Truck Load
Temperature Control
Flatbed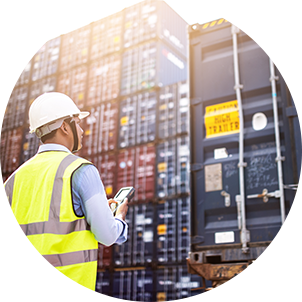 Intermodal
Our intermodal shipping service offers a more economical, environmentally-friendly and effective alternative option to truckload shipping. Our knowledgeable intermodal shipping experts are always available to work along with you when you choose to ship intermodal or truck-rail-truck. We are committed to seeing that your rail freight goes through from pickup to delivery.​ Our logistics experts offer a reliable freight shipping service that will get the job done in a timely and cost-effective manner.
Dry Port Facilities in Río Bravo, Tamaulipas
Containers of 20, 40, or 53 Feet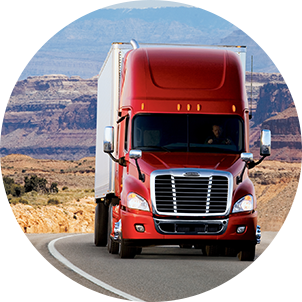 Expedited Freight Service
Time sensitive shipment management is our business. The fast pace of your supply chain requires fast-paced solutions to stay ahead of the competition. Trancasa has the expertise and equipment to deliver all your expedited needs today, tonight, and tomorrow. Options include:
Next Day
Time Sensitive
Second Day
Weekend Service
24/7 Service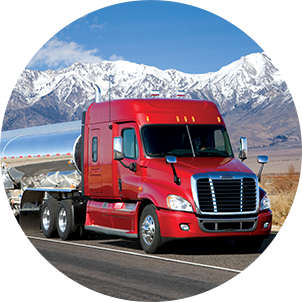 Specialty Freight Service
When it comes other shipments that seem to not fit into any other category such as the white glove, heavy haul, expedited, etc. we have provided another form of shipments for them. All these kinds of different shipments fall under our specialty freight services.
Trancasa offers the latest on freight services with the most secure and modern equipment, our specialty services offer:
Theft Prevention
Bulletproof Cabin
Specialty Equipment for Hazardous Materials Shipments
Oversized & Over-Dimensional Freight Transportation
Temperature Control
Rentals
We offer the right equipment, delivery time, and services for your shipment. Regardless of your shipments size, weight, requirements, destination, or time consideration.
Call to see availability in your area.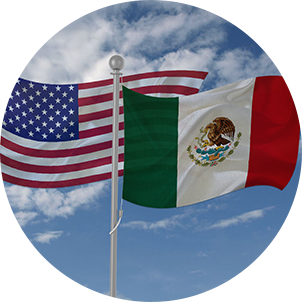 Cross-border Freight Service
We can safely take the helm of getting your imports and exports to your desired location. Whether you require services for imports or exports, let us provide a safe passage for your goods.
Secured Areas
We have a fenced yard which is guarded 24/7/365 and monitored by closed-circuit cameras.
Door and Floor Sensors
As an added security measure, our boxes have load sensors in the floor and door sensors so that we can know if a box has been opened during transit.
Satellite Tracking
To safeguard your valuable goods, our fleet is equipped with a satellite tracking system that gives us the ability to pinpoint the exact location of your cargo at all times.
Cargo Insurance
In the United States, we have $100,000 of cargo insurance and $1,000,000 in liability. This coverage can be increased according to your needs.
Lytx DriveCam
Because our drivers are important to us, our fleet is equipped with a Lytx DriveCam that gives us the ability to detect the driver's behavior, improve timing, productivity and help take action before a collision happens.

Electronic Logging
All of our equipment meets the Electronic Logging Device Mandate for truckers. This allows us to provide faster service to meet sharp delivery deadlines for our customers.
C-TPAT Certification
Our company is C-TPAT certified with all of our employees receiving training in accordance with the guidelines issues by U.S. Customs and Border Protection.
On-Site Support
Our maintenance garages have experienced mechanics that keep our fleet running smoothly. We do whatever it takes to minimize downtime and keep drivers on the road.
Coverage Area
Our coverage includes Mexico and 48 states of the contiguous
United States. Trancasa USA is the strategic answer to the
demand for a comprehensive door-to-door service.